TLBC's Mission
The mission of the Truth in Love Bible Church (TLBC) is to spread the gospel of Jesus Christ (Matt. 28:18-19). We will accomplish this by conducting worship services that equip believers to share the good news of Christ with confidence. Our worship services will also serve as vehicles to spread the gospel. Therefore, we will encourage members to invite their friends and family to the services. It is our desire that our members enjoy the kind of Godly life scripture describes – the fulfilled, abundant life. Therefore, TLBC's mission is also to help believers live holy, happy lives in this present world. We will accomplish this with outreach, fellowships, ministries and programs designed to build relationships, accountability and discipleship. The aim is to love life and most of all love Christ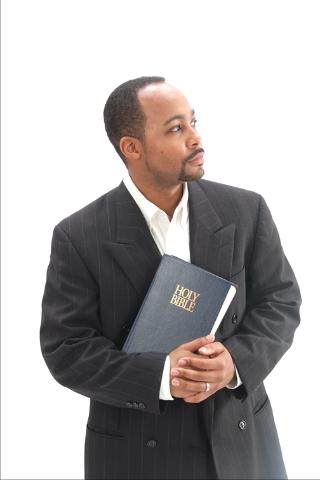 Pastor Will Courtney
A man chasing God
William Courtney's life desire is to draw closer to his Lord and Savior Jesus Christ. His faithfulness and service has inspired both young and old alike. It has been said that when Will teaches, he breaks down the Word in a way that makes it practical for everyday.
Will Courtney hit the ground running, when he was born-again in March 1991. He immediately started witnessing to friends and family. His zeal also afforded him opportunities to witness and talk to those of other faiths, such as Muslims and Jehovah's Witnesses.
In March 1991, Will joined the Church of the Living God (COTLG) in Suitland, Maryland. While at the COTLG, he was involved in many of its ministries. In July 1991, Will submitted his request to serve as Deacon. After a trial period (according to I Tim. 3:10), he was ordained to the office of Deacon in June 1992. As a Deacon, Will was called upon numerous times to preach. He also served as one of the praise & worship leaders. Will continued to learn, grow and witness as a Deacon until God moved him into the Eldership in June 1995.
In the Spring of 1995, William joined the Word of Life Bible Institute as an instructor and taught various courses and classes. He has also started a Singles Bible Study out of his home. One of the main purposes for this Singles Ministry was to provide opportunities for Singles to come together around the Word of God to learn how to better live holy and happy right where they are. William started the M.T.T.H. (Men Taking The Helm) Men's Group at the COTLG in 2004. The purpose of this ministry is to provide an informal forum, where men can come together to encourage and build each other up in the faith.
Will was ordained as an Elder in June 1995 at the Church of the Living God. While serving as elder, he has spoken at various churches and events in the Washington Metropolitan area. Will responded to the call of Youth Pastor in 1995. He helped establish and coordinate the Youth Sundays and Youth Fridays at the COTLG. Will also helped structure the music ministry. In December 2002, Will was nominated to become the Assistant Pastor of the Church of the Living God. He accepted the call to serve in that capacity. He was overseer over the Ministry to the Youth and the Ministries of Worship Arts, where he served as worship leader, poet and actor for Jesus Christ. He also served as chairman of the Board of Elders and as moderator of the Leadership Meetings of the COTLG.
Moved by the Lord, Will founded the Truth in Love Bible Church (TLBC) in March 2010. He was ordained and installed as pastor of the TLBC at the COTLG by Pastor Derrick Ford. Currently William Courtney II serves as Senior Pastor of the TLBC.
Will graduated from Bowie State University in June 1996 with a Bachelor's in Economics. He currently holds financial counseling sessions and workshops. Will married Chante Courtney in October 2005. They were blessed with a beautiful daughter, Chanel Courtney, in May 2008 and an awesome son, Bill Courtney, in July 2010. Will is determined to help the body of Christ to live a truly abundant life in Christ.